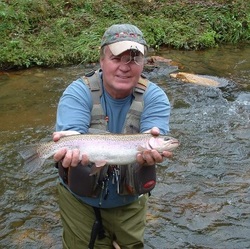 Thanks to William Linn and his lovely wife for a great visit. William took this bow on a new secret fly that was producing a lot of beauties !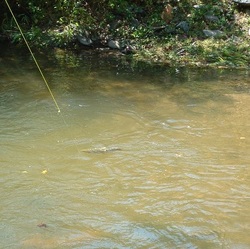 One of William's fish coming out of the deep !!
Lots of rain making for some fun nymphing.
I think this was a copper john..